By Danielle Lewis
Montrose is a small town tucked away in southeastern Colorado. The city of Montrose is a home rule municipality that is the county seat and the most populous city of Montrose County. The city is known for its beautiful surroundings and for being home to the Black Canyon of the Gunnison National Park. With the wide variety of outdoor activities has to offer, it is the perfect place to bring your family for a weekend trip. There is no need to leave your dog behind as Montrose offers many pet-friendly businesses and activities.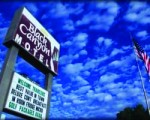 Black Canyon Motel
1605 East Main Street
Montrose, CO 81401
info@blackcanyonmotel.com
The Black Canyon Motel is surrounded by scenic mountains, valleys, canyons, mesas, lakes, and rivers. Amenities include a dining/breakfast room, hi-speed internet, a laundry facility, and more. This motel is dog-friendly as well. Up to three pets of any size are welcome for a fee of $5 per pet per night. There is a dog-walking area where your dog can stretch their legs.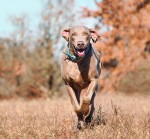 Montrose Dog Park
http://www.cityofmontrose.org/495/Dog-Park
The Montrose Dog Park is located in the Riverbottom Park area, north of the large duck pond. This park is 1.4 acres and offers a separate large and small dog area. There is an entryway or calming area where handlers can unleash their dogs before letting them go into the main fenced area. The City of Montrose has installed a picnic table, and provided concrete culverts for the dogs to run through. Additionally, they have placed boulders and provided a pet station so owners can pick up after their pets.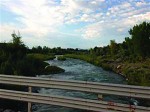 Uncompahgre Riverway Trail
Montrose, CO 81401
The Uncompahgre Riverway Trail connects the Rockies community of Ridgeway with the town's reservoir to the north. You can begin the trail at Baldridge State Park. The trail crosses through the Uncompahgre River. Dogs are permitted on the trail as long as they are on a leash. Handlers are responsible for cleaning up after their dogs.