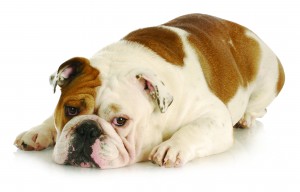 The Denver Dog reports
It is likely that most pet owners have experienced their pets choking at some time during their lives. Often times, a dog will make a gagging noise but will eventually be able to swallow what was stuck in their mouth. Other times choking can lead to a more serious and potentially fatal situations. Here are some suggestions to help prevent choking in dogs.
Avoid feeding your dog bones
With the holidays arriving, you will likely be busy cooking meals for the family. You may be tempted to give your dog leftover bones from turkey or chicken. These bones can become lodged in your dog's throat and can cause choking or an obstruction. It is in your dog's best interest to not give them these bones, no matter how tempting it may be.
The bigger, the better
When it comes to purchasing your dog a chew toy, always think the bigger the better. Giving your dog a toy that is small can make it very easy for them to swallow and choke on. Your veterinarian can recommend an appropriate size chew for your dog if you are uncertain what to give them.  You should always observe your pet while they are chewing on a toy so in the event they do choke you can act immediately. Do not leave your pet alone with any toys or treats that they could potentially choke on.
Take a Pet First Aid Course
In the event your dog does choke on an object, you will want to know exactly what to do to help save their life. We recommend taking a Pet First Aid through Anna Florey. You can visit www.annaflorey.com/pet-first-aid to find out more information and sign up for a class. Once you have performed CPR on your dog, you should take them to the veterinarian to have them examined to be certain that their airway is clear from any obstruction.