Walkin' Pets Gives the Gift of Mobility to a Deserving Texas Rescue
Press Release from Walkin' Pets www.walkinpets.com
AMHERST, NH (December 18, 2019) – Walkin' Pets by HandicappedPets.com is dedicated to helping disabled pets to get back on their feet, enjoying life and getting back to what's important, being with their family. This year, the Walkin' Pets team wanted to make this holiday season even more special by helping a deserving rescue dog in need.  
Rescue Puppy Gifted With Her First Wheelchair
Inspired by the incredible work being done at Safe in Austin, the Walkin' Pets team decided to play Santa Paws to Jamie's most recent adoption, a Pyrenees-mix named Halo. Halo was born to a breeder who abandoned her in a box when she was born without front paws. With the love and care of the Griner family, Halo has done well however mobility is a constant struggle. She has a difficult keeping up with other dogs, her front legs are wrapped daily to protect her stumps, but even that isn't enough. In order to truly help Halo the rescue knew she needed a dog wheelchair. The concern weas, that at only 5 months old and already 60 lbs., Halo is still growing and would quickly outgrow her wheelchair. To alleviate costs the Rescue made the difficult choice to wait until Halo was full grown.  
This Christmas Halo will be getting a gift that will change her life, the gift of mobility. Walkin' Pets surprised Halo and the Griner family with a full support Walkin' Wheels wheelchair designed to support both her front and rear legs. Her new wheels are perfectly sized to fit her now and has the ability to adjust with her as she grows! Now Halo can run and play with all the other animals at Safe in Austin.
Safe in Austin Rescue Ranch: Rescue Dogs, Rescuing Children
Jamie Wallace-Griner's life was forever changed when she met her son's Autism Service Dog, Angel. Jamie said the Great Pyrenees dog was able "to touch parts of his heart that I couldn't even reach as his mother." The connection between Angel and Jackson inspired Jamie to create the Safe in Austin Rescue Ranch. A rescue whose mission became rescuing animals with Special Needs, disabilities, and abuse to connect them with children with the same experiences.
The ranch is now the forever home to over 120 animals, all of which have disabilities or come from abuse and are never caged. The ranch regularly offers  'Healing Hearts' tours where children with special needs are invited to Safe at Austin to spend time with the rescue animals. Giving them the opportunity to connect with animals that are just like them. No child is ever charged for the experience, Safe in Austin believes that "everyone deserves love whether they can afford it or not".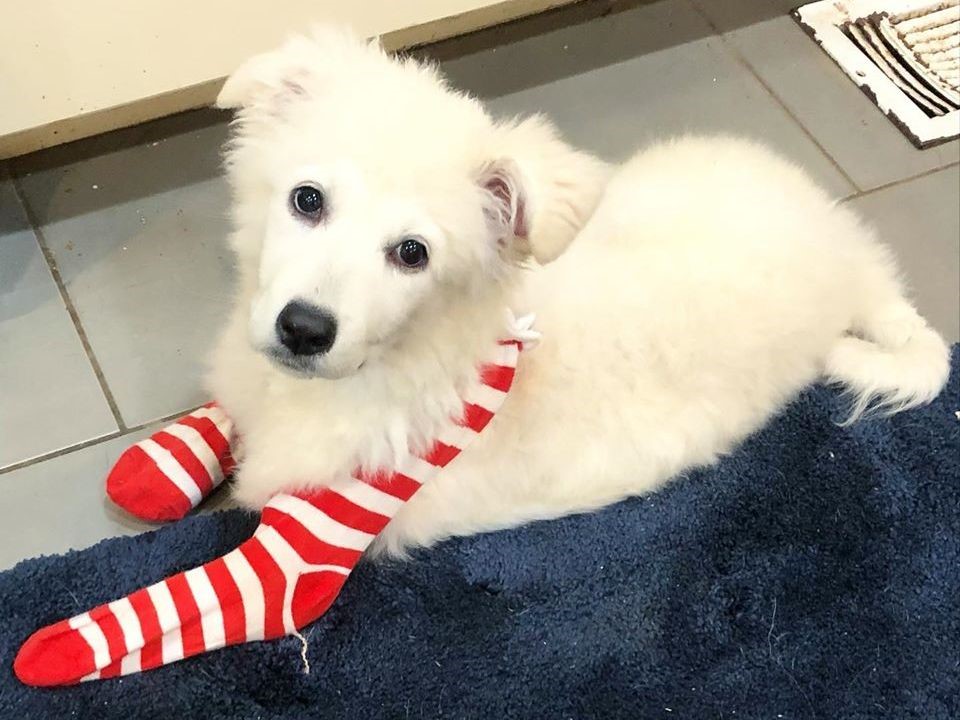 Walkin' Pets by HandicappedPets.com is the proven leader in pet mobility, with a 20-year record of helping to put miracles in motion. Whether it be dogs, cats, goats or even ducks! Walkin' Pets products are designed to keep pets moving, so they can get back to what's important, enjoying their family and living an active, healthier lifestyle. At Walkin' Pets we don't make miracles, we just set them in motion.