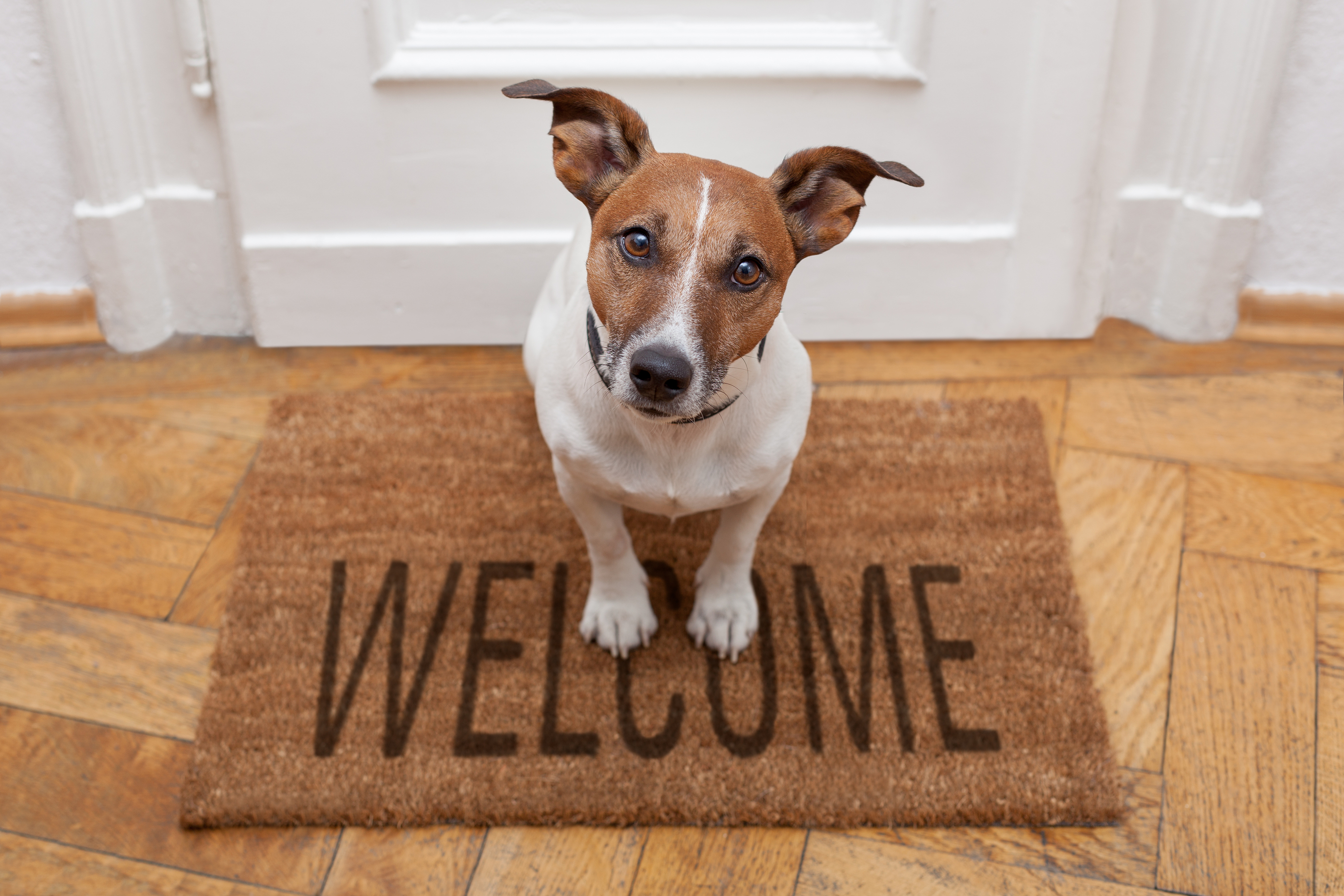 The search for a pet-friendly apartment is oftentimes challenging and discouraging, but when there are multiple options, the stress is reduced. With more people requesting this feature, landlords and property managers are adapting, and the number of pet-friendly apartments is going up.
In a pursuit of the cities with the best numbers, apartment search website RENTCafé released a study looking at the share of pet-friendly properties, the average monthly pet rent, and other one-time costs.
Each city received a score for these categories. The final ranking showed Denver coming in strong at #5 with 72% of its listed properties being pet friendly. Living with pets in Denver means an extra pet rent averaging $27, with additional fees coming in around $225.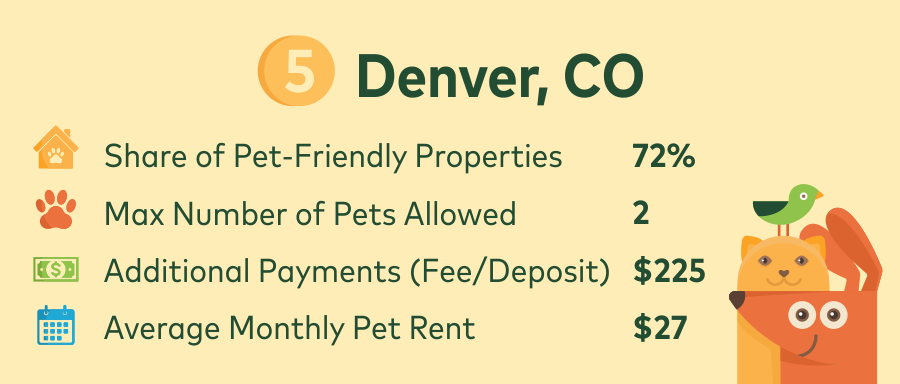 The cities that ranked above Denver from fourth to first are Kansas City, MO, Birmingham, AL, Atlanta, GA, and Florissant, MO. Landing at #1, Florissant's rental stock is 91% pet friendly, and the average monthly rent for a pet is $21.
The most expensive average monthly pet rent registered in San Francisco, CA, reaching $52. The additional one-time costs are also highest in San Francisco, where the average is $435 in fees and deposits. The lowest rent was registered in Knoxville, TN, at $12, closely followed by Philadelphia, PA, with $13.
The study also found that among pet friendly properties, there are also plenty of restrictions. The most common one, taking up 31% of the total, is limiting the type of pet, followed closely—at 28%—by breed restrictions.
If you want to check out the rest of the study and see how other cities did, read the full version on RENTCafé's blog.
Disclaimer: The results are based on the listings from RENTCafé and cannot be extrapolated to represent the overall situation in the city.
About the author: Mihaela is a passionate reader and writer, with an affinity for language and linguistics, as well as the latest technological developments. She discovered her passion for real estate at RENTCafé, and you can read more of her articles on their blog.