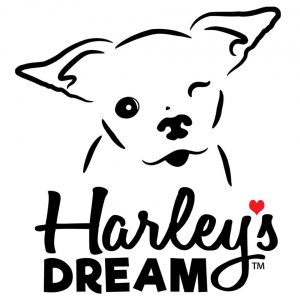 The Denver Dog reports
Berthoud, a small town in Northern Colorado, has become the first town in our state to ban the sale of puppy mill dogs. Many people have never heard of the quaint city that is now the first of its kind in the state. While it does not have any pet stores in the city, it became the only municipality in the state to ban the sale of puppy mill dogs.  
Rudi Taylor, the founder of Harley's Dream-a Berthoud based non-profit dedicated to educating and fighting against puppy mills, proposed the new law to Berthoud. Rudi was the owner of Harley, a former puppy mill dog that went on to become the face of anti-puppy mill campaigns and became famous worldwide before his passing a few years ago. While Berthoud does not have any pet stores, Taylor states that the town is expanding and the possibility of a pet store opening in the near future is a reality. This law ensures that if a pet store is to open they will be prohibited from selling pets that have been bred in inhumane circumstances.
In an article in The Denver Post, Taylor stated, "Pet stores don't need to sell puppies and kittens.  "They can sell pet supplies. The good breeders, and we have some good breeders here in Berthoud, don't sell to pet stores."
The ordinance, she said, not only allows responsible breeders, it promotes adoption of rescue pets. She pointed out how some larger pet stores have adoption events with humane societies and animal rescues and market pet supplies instead of selling puppies and kittens. "We're unique," Taylor said after the meeting. "This is the first ordinance of its type in the state. Berthoud leads the way. It ensures Berthoud will remain humane. Our hope is we can have a domino effect and have more cities and towns adopt similar ordinances, and we hope for a statewide ban."
For more information about Harley's Dream, www.harleysdream.org