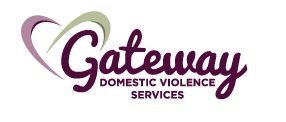 A Division of Gateway Domestic Violence Services
The Denver Dog reports
Gateway Domestic Violence Services has entered its fourth decade of aiding domestic violence victims within the city of Aurora and Arapahoe County. Throughout the years, Gateway has offered short term shelter for domestic violence victims (primarily women and children) to escape their abusers. Additionally, the shelter also offers counseling to victims to help them regain control of their lives. What you may not know about Gateway Domestic Violence Services is that they allow victims to bring their pets with them to the shelter. One of the reasons that victims will stay with their abusers is that they are often afraid to leave their pets behind. The majority of domestic violence shelters do not allow pets which forces victims to make a difficult decision to leave their pets behind or stay with their abusers.
One day the shelter received a call from a woman who was living in her truck with her two dogs. She knew that if she left the dogs behind that her abuser would likely torture and kill them. It was winter and she and the dogs were desperate and freezing living in her car. In another situation, a woman who was staying at the shelter had made the difficult decision to flee from her abuser. Her abuser called her on her cellphone and said "You don't need to worry about the dog anymore, I killed him."  These words are what keep many women from escaping their abusers.
Jeneen Klippel, Director of Community Development for the shelter, noticed the need for helping pets of domestic violence victims. "We had women in the shelter that kept saying they had to go out to their cars to get something. We discovered that these women actually had pets that were living in their cars because they didn't want to leave them behind with their abusers." In 2009, Gateway Domestic Violence Services launched the Bailey Project for Pets. The shelter opened up their doors to the pets of domestic violence victims. Jeneen states that dogs and cats are the most common pets they have come through their doors. The shelter allows all animals with the exception of livestock to accompany their owners in the shelter. "We have seen everything from guinea pigs to beta fish," Jeneen says.
The shelter had a fundraising event so that they could get tile floor put in the rooms to help make it easier to clean pet dander. Additionally, the shelter has an outside kennel where pets can stay during the day when temperatures are safe. When the pets aren't in the outside kennel, they are permitted to stay indoors. The majority of the residents work during the day so they can save up money to get their own place to live. Volunteers with Gateway assist with caring for the residents pets while they are working.
The Bailey Project relies on donations and volunteers to keep the program going. "The things we need the most are monetary donations and gift cards to Petsmart and Petco." Jeneen also goes on to say that the shelter does their best to keep pets on the foods they need. "Some pets have certain dietary restrictions and we much prefer that people donate gift cards rather than food so we can obtain the specific food each pet needs." You can mail gift cards to the shelter or make donations online through the shelter's website. Jeneen adds that you need to specify that you want your donation to go to the Bailey Project.
Many of the pets that come into the shelter have injuries from abuse that need to be treated. Jeneen states that the monetary donations to the Bailey Project go to help treating these injuries. The shelter has a partnership with Broadview Animal Clinic that helps get the pets up to date on vaccinations and other preventative care. Jeneen goes on to say that many of these pets haven't been to the vet in years because of their abusive situations. "Abusers often take control of all of the finances and frequently dictate when and where their victims can leave the house. This often results in the pets of the household becoming neglected.
There is no doubt that the Bailey Project for Pets has saved countless lives of both human and animal victims since its beginnings in 2009. Jeneen recounts the story of a nurse who temporarily lived at the shelter to escape years of domestic abuse. She had brought her dog with her and had told Jeneen that if it weren't for the shelter allowing her to bring her dog that they both would be dead. She stated that she had stayed for as long as she did out of fear of leaving her dog behind to be killed.
We hope that this article has inspired you to want to help out this great cause. There are many ways that you can help the Bailey Project. As previously stated you can make monetary donations through Gateway's website at www.gateway2.org. Click on the "Get Involved" tab and it will direct you to the payment options. Please remember that you have to specify that you want your donations to directly go to the Bailey Project.
If you are interested in volunteering, you can click on the "Get Involved" tab to fill out the necessary forms to apply to volunteer. Check payment and gift cards can be mailed to PO BOX 914 Aurora, Colorado 80040. The most desired gift cards for the Bailey Project are Visa, Petco, and Petsmart.