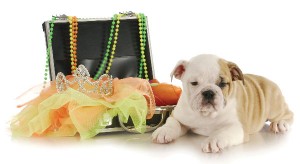 By Bruce Miller, owner of Beds N Biscuits
Leaving your dog in someone else's care is stressful, but if you do your homework and ask the right questions, you can alleviate much of that anxiety and feel comfortable with your choice of pet care facility. If your dog is happy, you're happy!
Here are things to consider and questions to ask when choosing a kennel:
Ask a friend, neighbor, veterinarian, animal shelter or dog trainer for recommendations. Word of mouth and personal experience is often the best advertising.
Make sure the kennel is licensed. If the facility is licensed it has met regulatory standards and has passed inspection.
Does the facility look and smell clean? Ask to take a tour so you can see first-hand how well kept all areas of the property are.
Does the staff seem knowledgeable and caring? Are they trained to spot health problems? Knowing the staff is attentive and can recognize irregularities in behavior is reassuring. And knowing the kennel has 24/7 access to a pet health care facility is even more reassuring.
Are other services available such as grooming, bathing? If you and your dog are comfortable with the facility, you will trust the staff to perform these services.
Will your dog receive more attention and supervision than they would if at home alone? You want to be sure your dog has fun and is excited to spend the day socializing.
What kind of play yards do they have? Indoor and outdoor? What type of surface? Are there toys? Are there play features such as pools or things to climb on? Are the dogs grouped by size and temperament for playing? Are there areas for the dogs to rest and keep cool or warm? Is water available?
Do the dogs get adequate exercise and is there an extra charge? Be aware of what your daily fee covers.
Can you bring your own food? A familiar diet is reassuring to your dog.
Whether it's for daycare, an overnight stay or a more extended visit, the bottom line is your dog needs to feel safe and secure, and so do you. Do a little research and rest assured you've made the right choice.
Beds N Biscuits
Website: www.bedsnbiscuits.com
Address 4219 Xenon St.
Wheat Ridge, CO 80033
phone: (303) 940-9188