The Denver Dog reports
What is BSL?
If you are a dog lover, then it is very likely you have heard the term "BSL" thrown around. Many people do not fully understand what BSL is and what it means for pet owners. BSL, short for breed specific legislation, is a law passed by a legislative body pertaining to a specific breed of breeds of domesticated animals.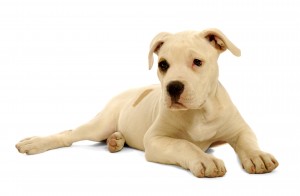 Some jurisdictions have enforced BSL in response to highly publicized incidents involving dogs commonly used in dog fighting.
Breed specific legislation laws affect a variety of dog breeds in the United States. The most common dog breed affected by BSL laws is the American Pit Bull terrier. Pit bulls are frequently used in dogfighting crimes and often fall victim to terrible abuse at the hands of humans. Here at The Denver Dog, it is our belief that no dog is born with the desire to bring harm to humans. We hope that the day will come when city officials realize that humans are the ones to blame when it comes to dog attacks.
To better inform pet owners of the BSL laws in our states, we have put together a list of cities that do enforce BSL laws. If you own a pit bull or have intentions of adopting one, you should be aware of what cities have enforced a ban on this breed.
ColoRADogs is a non-profit rescue whose mission is to advocate for responsible ownership and advocacy for pit bull type dogs. They have done extensive research on breed specific legislation laws. According to their website, the cities in Colorado with BSL are Aurora, Castle Rock, Commerce City, Denver, Fort Lupton, La Junta, Lone Tree, and Louisville.
On the bright side, there are many wonderful cities in our state that do not currently have any BSL laws.
Here are a few of them:
[threecol_one]
Aguilar
Akron
Alamosa
Arvada
Aspen
Avon
Basalt
Bayfield
Bennett
Berthoud
Black Hawk
Boulder
Breckenridge
Brighton
Broomfield
Brush
Buena Vista
Burlington
Canon City
Carbondale
Centennial
Coal Creek
Colorado Springs
Crawford
Crested Butte
Cripple Creek
Crowley
Delta
Dillon
Durango
Eagle
Edgewater
Elizabeth
Englewood
Erie[/threecol_one][threecol_one]
Estes Park
Evans
Evergreen
Fairplay
Firestone
Fort Collins
Fort Morgan
Foxfield
Fraser
Frisco
Fruita
Georgetown
Glendale
Glenwood Springs
Golden
Grand Junction
Grand Lake
Greeley
Greenwood Village
Gunnison
Gypsum
Hartman
Hayden
Holyoke
Hudson
Idaho Springs
Julesburg
Keenesburg
Kiowa
Kit Carson
Lafayette
Lakewood
Larkspur
Leadville
Limon[/threecol_one][threecol_one_last]
Littleton
Lochbuie
Longmont
Loveland
Lyons
Manitou Springs
Monte Vista
Montrose
Monument
Morrison
Nederland
Northglenn
Nucla
Olathe
Ouray
Pagosa Springs
Parker
Pierce
Pueblo
Ridgway
Salida
Sheridan
Silverthorne
Steamboat Springs
Sterling
Telluride
Thornton
Trinidad
Wellington
Westminster
Wheat Ridge
Windsor
Winter Park
Woodland Park
Yampa
Yuma[/threecol_one_last]
It is our hope that one day BSL will be a thing of the past. Until then, The Denver Dog is happy to assist pit bull owners by having a category for pit bull friendly businesses on our website. Visit our home page and click on "Pit Bull Friendly" to have instant access to businesses that are happy to work with pit bulls.
For more information on BSL laws or how to help rescue pit bulls visit http://www.coloradogs.org